Staff : March 30, 2017 12:52 pm :
Education Law
,
Family Law
,
Guardianship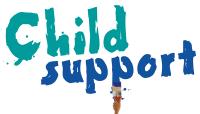 Child support in Maryland has statutory guidelines. Pay particular attention to day care and health care insurance for children as well as corresponding costs. Judges cannot deviate from the amount of child support. Child support represents financial contributions coming from the non-custodial parent for expenses in raising the child. It includes basics like food, shelter, clothing and medical treatment.
Legal Obligation
Both parents have the legal responsibility to provide support for their child based on financial capacity. Child support guidelines in Maryland provide a formula calculator depending on the gross income of parents. Said guidelines will be employed unless either of the parents can prove that application of such procedures is unfair and unacceptable. The courts will decide regarding child custody and visitation and determine the amount of support that non-custodial parent must pay.
Child support payments may be integrated into the divorce ruling. These can also be provided for in any agreement for marital separation. It is possible to avoid making child support a disputed issue. In Maryland, if the court rules that there must be a deviation from guidelines because implementation will be "unjust or appropriate", the court must place these findings in writing. Findings will contain amount demanded under these guidelines as well as serving the best interests of children arising from the discrepancy. These will also include value of items exchanged for money.
Child Support Guidelines
Guidelines for child support depend on state legislation. In Maryland, each child is entitled to this support until he or she reaches the age of 18 or emancipation. Federal and state governments impose child support enforcement to help families confirm paternity, get hold of and put into effect child support whenever necessary.
The Maryland child support calculator provides estimates based on relevant information. However, child support amount ordered by the court for specific cased may differ from estimates coming from this calculator. Calculators presume that all of the children live with only one parent. It does not make calculations in cases of joint physical guardianship or separate custody. The purpose of the calculator is to supply information. It is not tantamount to legal advice. A child support calculator is dependent on statutory guidelines and does not take into account unexpected expenses. The court will make the final decision regarding the amount of support to be given to a child. In case you need legal advice regarding child support, call us right away.
Staff : March 5, 2017 10:14 am :
Education Law
,
Family Law

Spouses seeking divorce will not want to compromise the welfare of their children. That is why Virginia laws put emphasis of Child Support concerns. Legislation requires both parents to provide financial support for basic necessities like food, clothing and shelter. In this State, this order is usually terminated once the child turns eighteen and graduates from high school. However, courts may find it fit to extend the mandate if the child is physically or mentally incapacitated and not capable of self-support.
Modifications
Child support in the state of Maryland depends on a prescribed formula of child support procedures. The court can incorporate the incomes of parents as well as health care costs for children and work-related child care expenses. Guidelines can be modified and child support is reduced.
If the non-custodial parent cares for the children for more than three months each year, the judges may move away from the guidelines if necessary for the best interests of every child. It may also happen that a parent is unemployed or underemployed (of their own account). Support is computed based on earnings of each parent.
Any party wishing to amend child support must prove that there is such a thing such as "material changes in circumstances." This should have taken place to extend the mandate welfare of their children. since child support was last computed and that such change justifies a modification of support. Variations in income along with cost of child care, insurance policies or incomes are common reasons to seek modification of support. Formal revisions to the previous support order are the only means of changing child support. This can be done through a voluntary agreement or court order to revise the agreement.
Material Changes
The Court can change a prevailing Support Order provided there is a material change in circumstance since the order was recorded. The change can be an increase of income of one spouse; birth of other children of paying spouse; loss of employment; considerable increase in medical costs for dependents; or, additional cost of day care in case a custodial parent wishes to return to work. Once a change in circumstance has been verified, courts will evaluate the financial information provided to determine the amount of new support. If you are a resident in Virginia and need help in the modification of your child support order, call us for a consultation today. The Law Office of David Bach looks forward to providing you competent and effective legal advice.
Staff : February 28, 2017 8:28 am :
Education Law
,
Family Law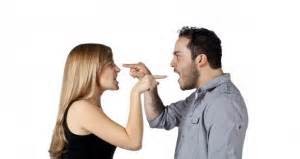 In our last post about common mistakes that divorcing parents make, we discussed overly smothering your kids and not respecting their ages. Today, we'll shed light on two more areas where divorcing parents frequently struggle.
If you're considering divorcing your spouse or are in need of assistance with your child custody case, don't handle it alone. You need an experienced professional on your side. Call David Bach to schedule a consultation today.
Bad-mouthing your ex
When your kids are around, don't disparage your ex. Complaining about what he or she fed the kids for dinner or the activities, or lack thereof, he or she planned for the kids while they were away won't help the situation. Also, keep non-verbals in check. No eye rolling or silent sighs when your ex is mentioned and your kids are around.
We all need to talk and vent from time to time, but don't feel compelled to share your divorce story with everyone. It may very well turn into gossip that gets back to your kids. Pick a few close confidants, and restrain yourself from ranting outside of that group.
Needing to be in constant control
Chances are you had to relinquish some control of your kids when they first started attending day care. And while it may be more jarring to turn them over to an ex-spouse, it's time to accept the fact that you can't always be with them. Don't ask your kids a million questions about their time away with the hopes of finding something to criticize.
Similarly, don't fly off the handle when your kids return with unsettling stories about what they were allowed to do while they were away. Take appropriate steps to manage the situation later when you've had time to calm down and collect your thoughts – and when your kids aren't around.
With these pointers, you can ease into the transition of being a divorced parent. And for advice about your divorce or securing the child custody arrangement you want, call us today.
Staff : February 7, 2017 3:28 am :
Education Law
,
Family Law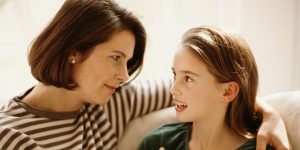 Parenting is rough on its own. At times it can feel like a test of trial and error. But during a divorce, being a parent gets that much more challenging. You're bound to make a few mistakes along the way, but with our tips about common parenting blunders below, you'll have an idea of a few behaviors to try to avoid.
If you need an experienced attorney to help with your divorce or child custody case, call David Bach today. With over 30 years' experience with divorce cases in the Washington DC Metro area, he knows how to get the best results for you.
Being too smothering
It's easy to do. Your kids are leaving for a week with your ex, and you treat them like they're leaving the country for years. Overly affectionate or clingy goodbyes may postpone the inevitable for a few minutes, but they can make your kids a nervous wreck. Children need to feel like you know they'll be fine during their time away and that you approve of them leaving.
Similarly, you don't want to bombard your children with too many messages when they're away. While it may be important to keep in touch with younger kids, be careful not to overdo it. Frequent calls, emails, and texts may keep kids from living in the present and fully experiencing life with their other parent.
Not respecting kids' ages
Often times, divorcing parents want to chat with older teens as peers. Without a spouse, it can be challenging to find a new person to lean on. But let your kids be kids, and find an adult to vent to and draw comfort from instead.
Parents also want to baby the younger kids with constant hugs and kisses or by sharing the same bed. Don't let your emotional needs get in the way of your kids' best interests. Give them space, or they may become regressed or overly anxious.
Learn about more behaviors to avoid in our next parenting post, and for help navigating your divorce, call us today.
Staff : January 26, 2017 7:21 am :
Family Law
Divorcing parents often wonder the best way to help kids cope with the changes that accompany divorce. It may sound simple, but a little structure goes a long way in helping kids feel safe and secure. At a time when so many things are different, it's comforting for kids to know that some things will remain the same. Take a look at our tips below for giving your kids structure after your divorce.
If you live in the Washington DC Metro area and are facing a divorce, consult with David Bach today. With over 30 years' experience handling divorce cases, he knows how to get the best results for you.
Creating routines
It's widely accepted that younger kids benefit from established schedules and routines. But older children get a lot out of structure and consistency too. It's comforting for kids of all ages to know what to expect from day to day. For instance, establishing the same pattern of school, followed by extra curricular activities, homework, dinner, free time, bath time, and then bed helps give kids a sense of stability.
While creating routines doesn't mean you need super rigid schedules, it does mean that a system of rules and rewards should remain in play. Having set routines also keeps parents from allowing kids to break rules and become overly spoiled during a divorce.
Keeping both parents involved
It's important to work together with your ex-spouse for the sake of your kids. Knowing that they'll always have the love and support of both parents goes a long way in helping children feel at ease. While it may not always be easy to work with your ex, being civil with one another and taking care not to argue in front of your kids will go a long way in helping them feel safe and secure.
With these pointers, your transition to life after divorce can be as smooth as possible. And for legal help along the way, call us.