Staff : June 3, 2017 1:49 am :
Education Law
,
Family Law
Considerations in Spousal Support
Spousal support may go on even after the marriage has been terminated. However, there are certain requirements and time frame before you can collect alimony depending on conditions surrounding the marriage as well as reasons for the divorce. Do not confuse this matter with division of property or child support.
If you are getting divorced and need help regarding spousal support payments, it is advisable to seek the services of a legal counsel. We have experience in spousal support cases during negotiations and judicial hearings. Specializing in domestic relations law, David Bach can get the best spousal support settlement for you.
Blocking Alimony
The right of a spouse to alimony may be discontinued if it is proven that the person committed infidelity. However, it is quite difficult to prove adultery. There are no solid rules to determine either the amount or extent of spousal support in Maryland after a divorce takes place. The primary considerations include who gives support, how long and how much will be given. These will be based by the court on one spouse's financial requirements and the other's capability to pay. There are no parameters compared to the issue of child support. However, there are different factors that affect alimony decisions in this state.
Factors affecting Support
Both spouses must be aware of the facets of spousal support determination. These include the respective ages of both parties; length of marriage; present and future ability to earn; standard of living during the marriage; supporting party's capacity to pay; financial assets of both partners; needs of each party including minor dependents; and, tax consequences. In Maryland, categories of alimony are temporary, rehabilitative and permanent. Provisional support for the spouse is given if parties are not divorced. It may be continued after the divorce. Rehabilitative is for a specific duration. It is given while the other spouse is looking for a job or receiving training. Permanent alimony is more for the long-term unless the paying spouse dies or the recipient marries another person as well as cohabitation with another individual in a relationship equivalent to marriage. If you need the assistance of an experienced lawyer, find out how we can help. Call for a  consultation any time.
Stu Kushner : May 30, 2017 9:17 am :
Education Law
,
Family Law
Maryland law distinguishes the categories of protective orders. These depend on several factors like relationships between parties involved; whether the spouses have children; and if a criminal warrant has already been issued. Protective orders can be obtained by individuals who are in fear of physical contact or harm inflicted by another person. It could be caused by your spouse or anybody you are living with. It can also be inflicted against kids.
Concerns regarding Protective Orders
What are some problems with a protective order? If it is granted against you, there are negative consequences that can affect you for a long time. You can never be considered for a firearms permit. It will show up on your records forever. It will be damaging afterwards. However, there are circumstances when some people really need protective orders from the court. What you need to do is present the necessary evidence to the court. You should have legitimate fear of physical safety from this individual. This person can be a spouse, family or household member, or minor dependents. More and more judges are taking a harsher and stronger look at protective orders. The question is whether to issue these orders or not. The longest form of protective order under Maryland law is called a Permanent Protective Order. It can be imposed for as long as two years. Both petitioner and respondent will be asked to present evidence during a formal inquiry before the judge can grant a permanent order.
Court Prohibitions
The protective order can have a considerable effect on the person from whom protection is being sought. There is a requirement that the respondent must stop all abusive behavior. The court can order the person to desist from communicating with family members. The judge can also ask the accused to leave the home while granting provisional possession to the petitioner. This is regardless of ownership. Courts can also order the respondent to give up custody of children and provide temporary support. It is very clear that federal law provides that "subjects of domestic violence protective orders are not allowed to own, purchase or transport firearms, even for hunting or for work as a security guard." You need a very good legal counsel to pursue or dispute any court directive for a domestic protective order.
An attorney with extensive family law practice can help you understand all legal alternatives regarding domestic protective orders. Call us for a legal consultation today.
Stu Kushner : May 7, 2017 10:59 pm :
Education Law
,
Family Law
In ne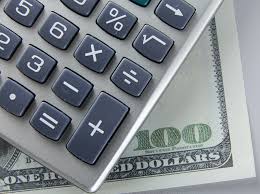 arly all states of the US, child support proceedings are part of divorce processes. Minors (below 18 years of age) are entitled to the same amount of support if their parents are living together. Each parent must show evidence of capability to provide child support during court hearings. This proof includes the latest pay check and tax returns. A parent may seek an amendment of child support for different reasons.
If you need the services of a competent lawyer to assist you in child support amendment concerns, contact us immediately. With more than 30 years of experience with divorce cases in the DC area, David Bach can provide competent and expert legal guidance with the goals of positive results.
Decreased Income
Parents can seek a revision of child support because of a reduction of income. This happens frequently during an economic downturn. To amend child support, the parent concerned should present evidence of material change in their circumstance. What this means is you have involuntarily left your position or earning significantly less. Many people make the mistake of not going back to court to amend the amount of support.
A verbal agreement is not enough to decrease child support. If a parent was paying $350 and suddenly his or her income goes down, both parties settle for a lesser amount like $200. This can go on for two years until the person receiving child support goes back to court and demands the full payment. The judge cannot do anything to change it. That parent incurs arrears which should be paid in full. This amendment does not go back to the time that the parent started receiving less but to the date when the modification for child support was filed.
Increase in Support
The custodial parent may also contemplate in petitioning the court for additional child support if there is a significant rise of income. The amount of support may also go up if the need of the child increases. There can be permanent or temporary amendments depending on the requirements of the child.  Associated expenses can become permanent if the kid has special requirements. If you need help in child support modification issues, call us for a consultation.
Staff : April 26, 2017 9:40 am :
Education Law
,
Family Law
,
News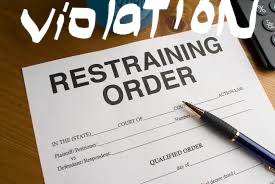 The Maryland Code contains stipulations regarding the violation of family abuse protective orders`. Any infringement of this court directive is tantamount to contempt of court, even if it is an emergency or preliminary protective order. This violation occurs if the abuser insists on entering the home or premises where the complainant lives or is staying. This is interpreted as trespassing and qualifies for a Class 1 transgression under the State Code. Emergency orders last for a maximum of 72 hours, while the preliminary protective order is extended up to 15 days.
Apart from this restriction, the abusing adult is also prohibited from initiating contact with the respondent or any of the respondent's family members. Again, a violation constitutes the same Class 1 offense. In the case that the abuser perpetrates assault and battery against a protected party that leads to serious physical injuries or is carried out by sneaking into the residence of any protected party while the abused is present, the abuser is culpable of a Class 6 misdemeanor. In the event of conviction under the provisions of said code, the individual being charged shall be sentenced to imprisonment and the whole term imposed will not be suspended. The court can enforce a protective order for a particular duration of not more than two years from the date of the guilty verdict.
Copies of protective orders are served to respondents as well as the petitioners without delay. The court will also take care of issuing, entering and listing the same with the Maryland Criminal Network, along with the personal information of respondents and protected individuals, including birth date, race and gender. The protective order shall also be sent to concerned law enforcement agencies. In cases where family abuse takes place involving an imprisoned or recently detained person against whom a preliminary protective order has been handed out, the court will most likely issue this restraining order as protection for the petitioner and his or her immediate next of kin.
Aside from this protective order, the court may deem it necessary to give out a temporary child support order for support of any children of the petitioner. This will be issued if the petitioner has the legal responsibility to give support to minor dependents.
David Bach is experienced in dealing with complicated protective order cases. Call for an appointment today.
Staff : April 7, 2017 8:53 pm :
Education Law
,
Family Law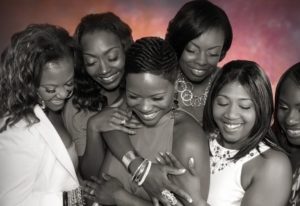 It is certainly never trouble-free when a marriage or meaningful relationship turns sour and ends. Whatever the reason for the breakup, the lives of both spouses become topsy-turvy and set off all types of agonizing and disturbing feelings. Nonetheless, there are many things you can do to move on and start with a new life. Experiencing a divorce can be bewildering and overwhelming. Be strong and lean on legal assistance. For a professional consultation, call David bach. With over 30 years serving the Washington DC Metro area, he knows just what it takes to get the job done.
What to Do?
You have to accept that it is normal to feel outraged, tired, or melancholic. In fact, these feelings can get worse, especially if the separation is recent. You need to give yourself some space since you will not feel normal for some time while you recuperate and become revitalized once again. Remember that it is your heart and mind that have been affected. Do not be a loner—seek solace in the company of friends and family members. Never hesitate to seek the assistance of professional therapists or support groups. Mind your health because it will only be worse if you get sick.
Parent's Responsibility
You remain a parent. Therefore, it is still your responsibility to provide the necessary care and support for your dependents. Notwithstanding your divorce, see to it that your children get the help and financial help that they need and are minimally affected by this happening in your life. The children must come out from this situation feeling cherished, self-possessed, and very strong.
There are different ways to help your kids adapt to divorce. It calls for patience, reassurance, and paying attention to them. All of these efforts can reduce tension as your children also learn to manage new circumstances. Never fail to remind your children that they can always depend on you for steadiness and care. It is also important that you maintain a working relationship with your former spouse to help kids avoid the stress that comes along with seeing parents clashing frequently. This may be quite difficult for you, but keep in mind that the welfare of your kids are at stake. Likewise, be aware of the legal aspects of this issue.
Are you interested in moving forward?
Call us for a consultation today.