Clients considering divorce in northern Maryland often turn to our Rockville office for legal counsel. Most our clients have no idea what to expect in the divorce process. While it may seem overwhelming, it doesn't have to be. The Law Offices of David Bach, Esq. can assist you every step of the way. for a few answers to our clients' most

commonly asked questions about divorce.
Legal custody means the authority to make long-range decisions about a minor child's health, education, welfare, etc. Since it is the lawful authority to parent a child, there are two types of legal custody: joint and sole. Joint custody means that both parents have equal control of the decision making for their child. Sole custody grants one parent exclusive authority to make all long-range decisions concerning the best interests of a child. Nearly all cases begin with a presumption of joint legal custody. There is no preference in Maryland law

that favors one parent over another.
Bach Family Law specializes in Education Law as it relates to schools, teachers and the rights of American students to a public education, as well as defending and supporting the standards for students attending private schools.
By law, every child has the right to the equal opportunities of an education. This is especially true for minorities and disadvantaged students. If you are having an issue with the public or private school system,

contact us. We can help you.
Mediation is essentially the same process as a 4-way meeting. The significant difference is the presence of a mediator, and/or the fact that not all mediation includes the presence of attorney's for the parties. The mediator either has experience and/or mediation training. The mediator is typically an attorney and may or may not have experience in the area of family law. This firm strongly believes the mediator should be an attorney with a strong

background in family law.
The Law Offices of David R. Bach, P.C. is a Maryland Family Law practice dedicated to representing clients in matters of Separation, Divorce, Alimony, Custody, Child Support, Asset Division, Marital Settlement Agreements, Pre-Nuptial Agreements, Guardianship, Special Education Law, Mediation, and Collaborative Law, in Montgomery, Frederick, Prince George's, and Howard Counties.
Our clients interests are paramount to us. We respect and maintain their privacy and confidences. The firm's loyalty is never compromised. We understand and are sensitive to the trauma associated with divorce. A client's concerns are not trivialized, and we take great care to achieve the client's overall goals with the utmost discretion.
We provide a wide range of services tailored to our clients' unique needs and goals. We furnish our clients the highest level of quality representation through our depth of knowledge, experience and talent.
---
Also Experienced with
Relocating Children out of Maryland
International Child Support Cases
Medicaid Applications
Wills, Powers of Attorney, and Living Wills and Advanced Directives
Name Changes
Grandparent Visitation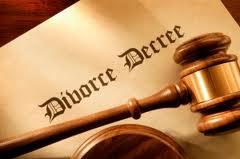 The collaborative law process encourages the parties to bring in outside professionals to work together.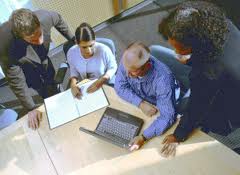 A 4-way meeting is an opportunity for the parties to meet with their attorneys present to talk, to review and/or exchange documents.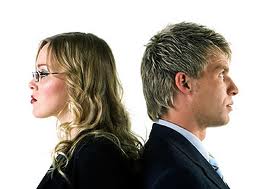 Your marriage might be ending after a brief period or maybe it has taken years to evolve into an irreconcilable situation.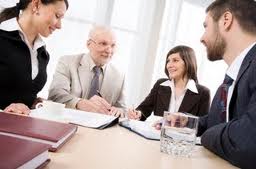 Mediation is essentially the same process as a 4-way meeting. The significant difference is the presence of a mediator.