Staff : April 26, 2017 9:40 am :
Education Law
,
Family Law
,
News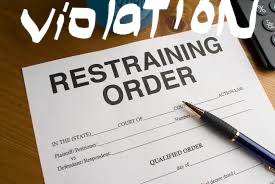 The Maryland Code contains stipulations regarding the violation of family abuse protective orders`. Any infringement of this court directive is tantamount to contempt of court, even if it is an emergency or preliminary protective order. This violation occurs if the abuser insists on entering the home or premises where the complainant lives or is staying. This is interpreted as trespassing and qualifies for a Class 1 transgression under the State Code. Emergency orders last for a maximum of 72 hours, while the preliminary protective order is extended up to 15 days.
Apart from this restriction, the abusing adult is also prohibited from initiating contact with the respondent or any of the respondent's family members. Again, a violation constitutes the same Class 1 offense. In the case that the abuser perpetrates assault and battery against a protected party that leads to serious physical injuries or is carried out by sneaking into the residence of any protected party while the abused is present, the abuser is culpable of a Class 6 misdemeanor. In the event of conviction under the provisions of said code, the individual being charged shall be sentenced to imprisonment and the whole term imposed will not be suspended. The court can enforce a protective order for a particular duration of not more than two years from the date of the guilty verdict.
Copies of protective orders are served to respondents as well as the petitioners without delay. The court will also take care of issuing, entering and listing the same with the Maryland Criminal Network, along with the personal information of respondents and protected individuals, including birth date, race and gender. The protective order shall also be sent to concerned law enforcement agencies. In cases where family abuse takes place involving an imprisoned or recently detained person against whom a preliminary protective order has been handed out, the court will most likely issue this restraining order as protection for the petitioner and his or her immediate next of kin.
Aside from this protective order, the court may deem it necessary to give out a temporary child support order for support of any children of the petitioner. This will be issued if the petitioner has the legal responsibility to give support to minor dependents.
David Bach is experienced in dealing with complicated protective order cases. Call for an appointment today.
Staff : January 13, 2017 10:50 am :
Family Law
,
News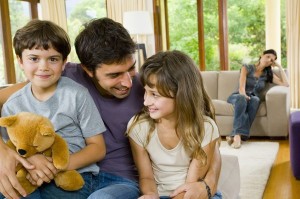 If you're a parent facing divorce, one of your most pressing concerns is what will happen regarding your children when you split from your spouse. If you're able to sit down and work with your spouse to create a parenting plan you can both agree on, you'll have a much easier time getting the custody arrangement you want. Learn what you should consider when thinking about custody arrangements below.
If you are divorcing your spouse, you'll need an experienced professional to make sure that your best interests are represented. Call David Bach to go over the details of your case today.
Who makes the decisions
Typically when parents share joint custody, both parents are able to make decisions about what's best for the children. Common decision-making areas to consider include medical decisions, like the protocol to follow when emergency medical care is needed, and how information is handled. For example, which parent (if not both) will get copies of report cards or health and immunization records.
However, disagreements are bound to arise, just as they would with married parents. So a sound parenting plan should also address what happens should you and your ex disagree. This conflict-resolution clause may involve soliciting the advice of a court mediator if an agreement can't be reached.
Creating flexibility
If you and your spouse are working together to make a workable parenting plan, leave room for a little flexibility. Leaving wiggle room when it comes to pick-up and drop-off times, swapping visitation days, and making allowances so kids can participate in extra-curricular activities will go a long way in maintaining a civil relationship with your soon-to-be ex and helping to raise well-rounded kids.
If you are going through a divorce, get the legal expertise of a trained professional. For any divorce or child custody issues, don't hesitate. Call for a consultation today.
Staff : August 9, 2013 8:40 pm :
News